Okinawan Spare Rib Soba
A variation of my brother in law Wendell's recipe. This is a comforting cold weather (yes, we do have cold weather days in Hawaii) dish. Prepared with hearty and flavorful buckwheat noodles.
Not rated yet
Rate Recipe!
| 1 people have saved this recipe
Prep Time: 10 minutes | Cook Time: 60 minutes | Ready In: 70 minutes
1 (10-11 oz) pkg. dried soba noodles, cooked according to directions, drained
2-3 pounds spare ribs, cut into 2-inch lengths
Water as needed
6 c. dashi
1-inch ginger, crushed
1 TB Aloha shoyu
½ tsp. salt, as needed
4 stalks green onion, chopped, white parts only
4 oz. fresh shiitake mushrooms, sliced
Garnish: pickled red ginger, chopped green onion, green parts only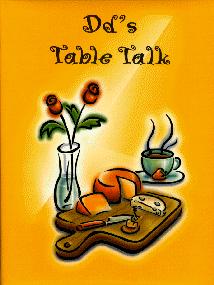 Cooking Process:
In a large saucepan over medium high heat; cover spare ribs with water. Bring to a boil for 3-4 minutes. Drain ribs and rinse well..Return spareribs to saucepan with dashi, ginger, shoyu and salt. Bring to simmer, and cook until spareribs are tender, about 45-50 minutes. Taste for seasoning, adding salt and soy sauce as desired. Add white parts of green onion and mushrooms spareribs. Cook 2 minutes. Divide soba noodles into serving bowls. Top with spareribs, vegetables and broth. Garnish with pickled ginger. Serves 2-3.