Kahlua Leopard Mochi
Kahlua leopard mochi - Kahlua-vanilla butter mochi studded with crushed oreos, peanut butter cookies, and brownie chunks.
Recipe courtesy of Lori Ikeda - www.guavarose.com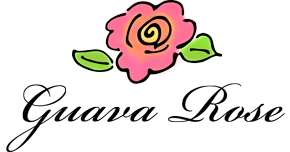 Not rated yet
Rate Recipe!
| 1 people have saved this recipe
Prep Time: 25 | Cook Time: 60 | Ready In: 1 hour 25 minutes
2 c. mochiko
1-1/2 c. sugar
2 tsp. baking powder
½ c. butter, melted
2 eggs
3 c. evaporated milk
1 c. Kahlua liqueur
2 tsp. vanilla
1 c. coarsedly crushed peanut butter sandwich cookies
2 c. diced (1/2") brownies
1 c. coarsely crushed oreos, divided
Cooking Process:
Preheat oven to 350 degrees. Spray two 9"x9" pans with non-stick spray.
In a large bowl, whisk together mochiko, sugar and baking powder. Add butter, eggs, milk, Kahlua and vanilla. Whisk until smooth. Mix in the peanut butter cookies, brownies, and ¾ c. of the oreos. Pour batter equally into the pans. Sprinkle 2 T. of the remaining crushed oreos over the top of each pan.
Bake for 60 minutes or until toothpick inserted in the middle comes out clean. Be careful not to undercook the middle. Cool completely before cutting. This tastes best if allowed to set for several hours or overnight before eating.