Broke Da Mouth USB Chocolate Cake
This is the best chocolate cake ever. No frosting needed.  The miniscule amount of effort involved in making this is startling once you taste how incredible this cake is. In Hawaii, it would definitely be described as "Broke da mouth!"  USB= Ultimate, Special, Best.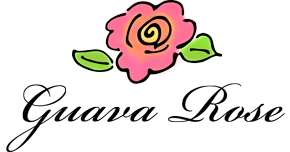 Recipe courtesy of Lori at Guavarose.com
Not rated yet
Rate Recipe!
| 1 people have saved this recipe
Prep Time: 10 | Cook Time: 50 | Ready In: 60
1- 18 oz. box chocolate cake mix or 3-1/2c. chocolate cake mix (preferably without artificial colors, flavors, or preservatives)
1/2 cup melted butter
1/2 cup oil (do not substitute with more butter)
4 eggs
1 c. sour cream
1-1/2 cup (~7 oz.) Lindt chocolate truffles, chopped
Cooking Process:
Preheat oven to 325 degrees. Line the bottom of a 9" x 13" metal baking pan with parchment paper. Spray the sides lightly with nonstick spray.
Place cake mix, butter, oil, eggs and sour cream in the bowl of a standing mixer. Mix on low until just blended, then increase to medium speed for 3 minutes.
Gently stir in chocolate pieces. Pour into baking pan and spread evenly. Bake for 50-60 minutes, until toothpick inserted comes out clean.
Cool completely and cover tightly. Let sit overnight or at least 8-10 hours before serving.
(May substitute 1-1/2 c. chocolate chips for the chopped truffles. Best to use a combination of half dark or semisweet, and half milk or white chocolate chips.)