Guava Cream Cheese Custard Rolls
Guava Cream Cheese Custard Rolls - It's like a cream cheese danish with a touch of home.  Simple and fun to make, and much quicker since you don't need to go to the trouble of making a yeast dough.
Recipe courtesy of Lori Ikeda - www.guavarose.com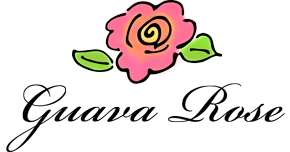 Rating
View Rating(1)
Already Voted! | 1 people have saved this recipe
Prep Time: 40 | Cook Time: 15 | Ready In: 55
3 dozen King's Hawaiian Sweet Rolls
Cream Cheese Custard:
4 oz. cream cheese
1-1/2 c. milk
6 T. sugar
1/8 tsp. salt
1 egg yolk
2 T. cornstarch
1-1/2 tsp. butter
1 tsp. vanilla extract
Topping:
¾ c. frozen guava juice concentrate, thawed
2-1/4 tsp. cornstarch
Cooking Process:
Place rolls on large baking sheets. Use a small paring knife to cut a cone shaped piece out of the top of each roll, going a little past halfway deep. This creates a well for the custard filling. Set aside the cut outs for another use.
Place all the custard ingredients into a blender. Blend for 30-60 seconds until all the ingredients are well incorporated. Pour into a saucepan and cook on medium-high heat, whisking frequently until the mixture is thickened and starts to bubble. Lower heat to medium and cook and whisk another 2 minutes. Don't let the bottom burn. Remove from heat. Whisk in butter, until it is melted in, then the vanilla. Pour into a bowl and cool 5 minutes.
Spoon 1T. custard into each roll. Cover rolls with plastic wrap and place in the refrigerator.
For the topping, pour guava juice concentrate into a small saucepan. Whisk in cornstarch until there are no lumps. Cook over medium-high heat, whisking frequently until it is thickened and bubbling. Allow to cook 30-60 seconds more, then pour into a shallow bowl and cool to room temperature.
Spoon 1 tsp. topping onto the top of each roll. Place rolls in airtight containers (like large, rectangular plastic containers with lids) and chill. The topping will take a couple of hours to gel firm, but these can be eaten immediately. Keep tightly covered in the refrigerator to keep rolls soft. They can also be heated in the microwave for a few seconds to warm if desired, or soften if needed
User Reviews
view all rating
Reviewed on: Feb 2, 2013 By
This was so delish! Can't wait to take it to my pot luck next week!!! Plus it was very easy to make. Mahalo for sharing!
Comments: