Panko Fishcake Patties with Hoisin Mayonnaise
A simple and easy recipe to prepare for appetizers or a main dish. This brings back memories of my dad's fishing days; making fishcake paste out of the bonefish he would catch. Crisp and tender, this variation is served with a mayonnaise flavored with sweet and tangy hoisin sauce and sriracha for some added heat.
Not rated yet
Rate Recipe!
| 4 people have saved this recipe
Prep Time: 15 minutes | Cook Time: 20 minutes | Ready In: 35 minutes
1 lb. fishcake paste
1 large egg
1 TB oyster sauce
2 cloves garlic, finely chopped
2 tsp. ginger, finely chopped
1 tsp. sesame oil
1/4 tsp. salt
2 stalks green onion, chopped
1/4 c. shredded carrots
1/4 c. cornstarch
1 1/2 c. panko
2 TB butter
2 TB olive oil
Hoisin Mayonnaise:
1/3 c. mayonnaise
2 TB. hoisin sauce
1 tsp. sriracha sauce, as desired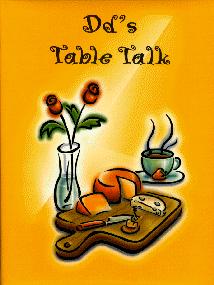 Cooking Process:
In a mixing bowl; gently combine fishcake, egg, oyster sauce garlic, ginger, sesame oil, salt, green onion, and cornstarch. Divide into desired sized patties. Place panko into a shallow dish and gently dredge patties on both sides with panko. In a skillet over medium heat; warm butter and olive oil. Brown patties until golden brown on both sides, about 4-5 minutes. Drain on paper towels. In a small mixing bowl; combine mayonnaise, hoisin sauce and sriracha sauce together. Drizzle patties with sauce. Serves 2-3.