Okinawan Spare Rib & Vegetable Soup
This is a soup I love to have on hand in the fridge. Often time I will freeze this broth. Add your favorite noodles and make this a entrée or serve along with some steamed rice.
Not rated yet
Rate Recipe!
| 1 people have saved this recipe
Prep Time: 10 minutes | Cook Time: 70 minutes | Ready In: 80 minutes
1 ½ lbs. spare ribs
water as needed
12 c. water
1-uinch ginger, crushed
¼ c. sake
2 tsp. salt
5-6-inch piece dashi konbu (dried kelp)
¼ c. dried bonito flakes
1 bunch choi sum, 3-inch lengths
4 oz. fresh shiitake mushrooms, sliced
1 medium carrot, peeled, thinly sliced
¼ c. mirin
¼ c. sake
2 TB Aloha shoyu
1 (10-11 oz) pkg. dried soba noodles, cooked according to directions, drained, optional
Garnish: red pickled ginger, chopped green onion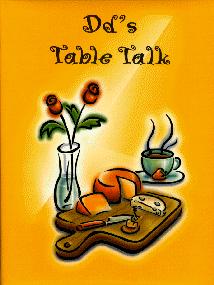 Cooking Process:
In a large saucepan over medium high heat; cover spare ribs with water. Bring to a boil for 3-4 minutes. Drain ribs and rinse well. Return ribs to saucepan over medium high heat. Add water, ginger, sake and salt. Bring to a boil. Reduce heat; simmer 40-50 minutes. Add konbu and bonito flakes. Simmer 5 minutes. Remove any residue; remove konbu and bonito; discard. Add choi sum, mushrooms, carrots, mirin, sake and soy sauce. Cover and simmer on low 8-10 minutes, until vegetables are tender as desired. Divide spare ribs and vegetables into serving bowls. Pour broth into bowls. Garnish as desired with pickled ginger and green onions. Optional to serve with favorite soba noodles or with a big bowl of hot steamed rice. Serves 4.